Photographe Professionnel depuis 2010, Mathias Paltrié a parcouru une bonne partie de l'Europe occidentale avant de s'implanter à Paris où il s'oriente vers la photo d'architecture/immobilier tout en continuant un travail plus personnel de photo d'art.
Chose inhabituelle pour un photographe, Mathias est ce qu'on appelle « multi-discipliné ». Etant titulaire de deux diplômes en communication, et armé d'une grande polyvalence professionnelle qui l'ont mené à pratiquer bon nombre de métiers, il commence sa carrière dans le photo reportage. Il y est à l'aise et tire activement le bénéfice dans son éventail de genres.
Mathias finit ses dernières études à l'âge de 22 ans avec un talent et un goût prononcé pour l'art et le design. Après avoir obtenu un emploi prometteur en tant que chargé de projet dans une web Agency, Mathias espérait développer ses compétences et attendait l'avenir. Mais moins de trois ans plus tard il subit un licenciement économique. Se retrouvant au point de départ avec quelques économies, il postule pour un poste vacant de photographe reporter. Ce fût la décision qui allait changer sa vie.
Dès lors Mathias enchaîne les déplacements. Il passe quatre mois à Kitzbühel, en Autriche, puis trois mois à Knokke le Zout, Belgique, où il a parfait sa prise de vue dans le portrait et les sports. Il est également présent lors du Festival de Cannes 2015 et 2016. Il devient membre actif d'une association de photographe à Marseille avec qui il expose en 2015 un triptyque sous le thème « A la manière de » où il exprime dans ses photos un style graphique qui lui correspond, fortement inspiré de la littérature d'Edward Gorey et du cinéma de Tim Burton.
Depuis peu, Mathias réside à Paris, ce qui lui a permis de se rapprocher un peu plus de son objectif, devenant un professionnel du service haut de gamme. Il continue en parallèle un travail photographique plus personnel tout en partageant sa passion et ses goûts lors de cours ou d'ateliers.
Professional Photographer since 2010, Mathias Paltrié has traveled a good part of Occidental Europe before moving to Paris where he is oriented towards the architecture/real estate photo while continuing a more personal work of art photo.
Unusual for a photographer, Mathias is what is called « multi-disciplined ». He holds two degrees in communication, and with a great professional versatility that led him to practice many of the trades, he began his career in photojournalism. He is at ease and actively draws profit in his range of styles.
Mathias finished his last studies at the age of 22 with a talent and a strong taste for art and design. After gaining a promising job as a project manager in a web agency, Mathias hoped to develop his skills and look forward to the future. But less than three years later he suffered an economic dismissal. Finding himself at the starting point with some savings, he applied for a vacant post as a photographer reporter. It was the decision that would change his life.
From then on Mathias chained the displacements. He spent four months in Kitzbühel, Austria, then three months in Knokke le Zout, Belgium, where he perfectly captured his portrait and sports. He is also present at the Cannes Film Festival 2015 and 2016. He becomes an active member of a photographer association in Marseille with whom he exhibits in 2015 a triptych under the theme « In the manner of » where he expresses in his pictures a style A graphic that corresponds to it, strongly inspired by the literature of Edward Gorey and the cinema of Tim Burton.
Recently, Mathias resides in Paris, which has allowed him to get closer to his goal, becoming a professional high-end service. He continues in parallel a more personal photographic work while sharing his passion and his tastes during courses or workshops.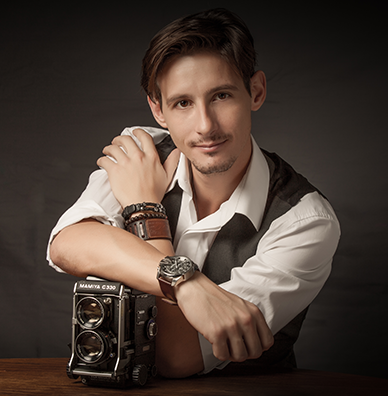 Copyright
Toutes les images et vidéos affichées sur ce site sont ©COPYRIGHT Mathias Paltrié. Aucune image ou vidéo contenue ou affichée sur ce site Web ne peuvent être utilisées sans l'autorisation écrite de Mathias Paltrié. Pour toute question relative à la licence ou à l'utilisation abusive de ces images, veuillez les indiquer par l'intermédiaire de la page contact.
All images and videos displayed on this site are © COPYRIGHT Mathias Paltrié. No image or video contained or displayed on this website may be used without the written permission of Mathias Paltrié. If you have any questions regarding licensing or misuse of these images, please indicate them via the contact page.
PUBLICATIONS
Press
Auto/Moto (France)
Madame Figaro (France)
France Routes (France)
Barnes Luxury Homes (France)
Vigore ! (France)
Omikron Magazine (Greece)
Le Figaro (France)
L'Officiel Fashion Week
Web
Greek City Times (Greece)
Fashion Maniac
unoeilensalle
Herault Tourisme
OdLM
REFERENCES
Architectural Firms
IXM Architecte d'interieur
Perene Trocadero
Marie Bozzi Architecte
Atelier Another Way
Souligne
Atelier d'Ober
Real Estate/Hotel
BNP Paribas Real Estate
Barnes Paris XVI
Barnes Rentals Trocadero
Air B n B
Milestay
Luxury Retreat
Institutional
Afflelou
Mairie de Marseille
Mairie de Gréasque
Festival de Cannes
Esprit Meuble Paris
Intercontinantal
Méphistophélès Production
Schneider Electric
Advertisement
C&A
Louis Raison
Free
Cap Pirate
Bennavita
Caffè Stern
Lalique parfums
Le Bon Marché